West Carmarthenshire Physiotherapy and Sports Injury Clinic

carmarthenphysio.org.uk
Treatment:
In our clinic we use a variety of treatment techniques, to allow the patient to improve their condition and return to normal activities such as be returning to competitive sport, participating in leisure activities or returning to work.
For more physiotherapy treatments that we offer, such as electrotherapy please click on the link below:
Exercise, Stretching and Advice:
These are the cornerstones of any rehabilitation or treatment plan.  They are used in conjunction with other treatments.
Advice is another key component of rehab. During treatment a patient is given guidance on how to manage their problem, what activities they should be doing at each stage of rehab.

Benefits of exercise and stretching:
Exercise:  Alongside improving general fitness, it can improve mobility of joints whilst reducing pain and swelling.
Stretching:  It can increase the length of the soft tissues e.g.muscle.  It  helps in the healing process by aligning and strengthening the healing fibres.  It also helps in the reduction of scar tissue formation.
In our clinic your physiotherapist may decide to use additional or different treatment modalities to help in your recovery.  For more information on these please us the link below: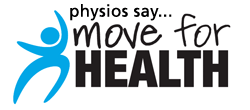 Contact us:
Please feel free to contact us to book and appointment or for any enquiries:
Kingston House,
King Street,

Laugharne, Carmarthenshire.
SA33 4QE
Mobile:  07971 346362
Email:  carmarthenphysio@btconnect.com
Opening hours and where to find us